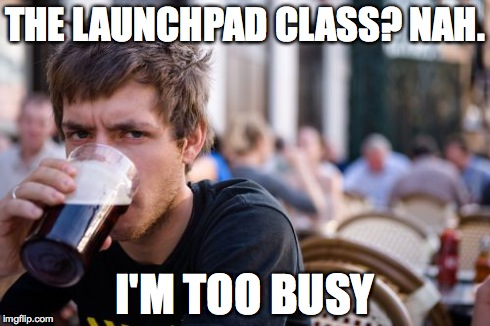 The Journalism Launchpad class is open to sophomores, juniors and seniors.
Only take it if you want an internship now or a job after you graduate.
Journalism 497G. Some self-examination homework over the break. Five weeks, once a week. A lot of reading, but all good stuff. We cover: discovering what you love, finding the jobs that match your passions and skills, creating a great resume, portfolio and LinkedIn profile. Also: effective networking, money management (yes, I'll even tell you what a 401K is. ) Plus we have a lot of fun. Just take the class, will ya?