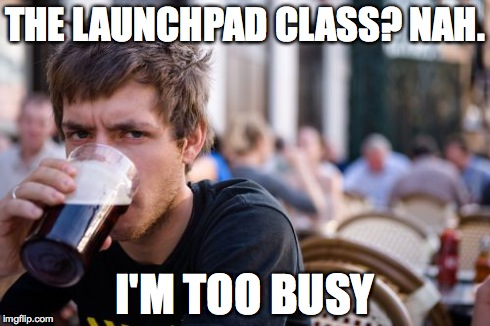 What do you want to do? Where do you want to do it? How do you get there? If you've been asking yourself these questions, take The Journalism Launchpad class. It's open to sophomores, juniors and seniors, and it will help you figure things out.
Only take it if you want an internship now or a job after you graduate.
Journalism 497G. We do some guided self-examination homework over the break. The class meets once a week for five weeks. There's a lot of reading, but it's all reading that will set you up with career and life management skills you'll use for the rest of your life.
We cover: figuring out what you're good at and what you love, finding the jobs that match your passions and skills, creating a great resume, portfolio and LinkedIn profile. Also: effective networking and money management (yes, I'll even tell you what a 401K is. ) Plus, we have a lot of fun. Just take the class. You will not regret it.